Limitless Data. Limitless Potential.
At Ravel Insights, we work with all types of data. Our attention to detail paired with diverse industry knowledge ensures our clients are always getting the most out of their data.
Operational Data
This includes data on financials, inventory, sales, marketing, and more.
Statistical Data
These dashboards are particularly useful for clients in healthcare, education and government.
Open Data
This involves the visualization of publicly available data, which can generate valuable market and industry insights.
Driving strategic insights using Open Data
We source and visualize Open Data to provide you with the knowledge, understanding and insights you need for developing effective strategies for your business, organization or industry.
From raw data to custom dashboard
Use the slider to see how Ravel Insights transforms raw databases into beautifully customized dashboards, with easy-to-digest visuals and real-time tracking. This dashboard was developed using Covid-19 tracking data available on The Province of Ontario's Open Data website.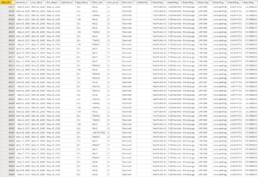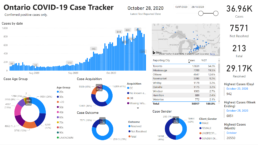 View the demo
Intuitively designed dashboards for quick data navigation
Press play to see how you can filter data and generate answers to important questions on the fly.